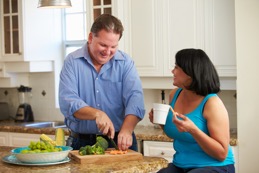 Does the special man in your life really need new socks and underwear this Father's Day? Even if the answer is yes, it's time think outside the box and treat Dad to CoolSculpting® non-invasive fat reduction this year. CoolSculpting is the ultimate gift of self-care, an empowering tool that gives your man extra help to tackle those pesky "problem" spots.
We are thrilled to report that we're not the only ones who love CoolSculpting. NewBeauty's annual awards issue recently named this non-surgical fat zapper as a "Best In-Office Treatment" for fighting fat "in a flash."
Whether it's a double chin or a spare tire, "trouble" areas of fat are notoriously invinceable. CoolSculpting saves the day because it gives us hope in a previously hopeless situation. Freezing our fat cells with cooling energy, CoolSculpting works to slim down stubborn areas of pinchable fat for measurable, noticeable, long-lasting benefits.
Keep in mind that your treatment should be done by a qualified CoolSculpting provider to ensure you receive optimal treatment and results. We are proud to announce that our medspa was recently honored with CoolSculpting's Club 1,000 Award for performing over 1,000 successful CoolSculpting treatments. This means we are a top CoolSculpting provider and have the expertise to help you realize your best.
With little to no downtime, CoolSculpting is an ideal treatment for men or women that fits easily into a busy lifestyle. To buy a gift certificate or learn more about CoolSculpting, call us at 303.872.5103 or complete our consultation request form today!