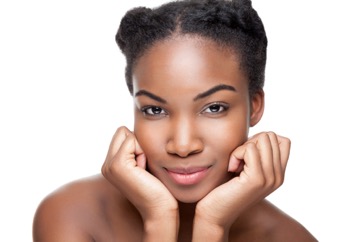 We all love a fresh start, but have you ever craved a fresh start for your skin? Now that spring has officially sprung, it's high time to revitalize your dull, winter-worn complexion. If you're in the mood for glowing skin that radiates health and youth, Halo™ fractional laser skin resurfacing is the treatment to beat.
You've probably heard about the Halo glow and wondered what all the fuss is about. To help you understand your options, here are some Halo highlights.
Halo is a hybrid laser.
Hybrid means "two," referring the fact that Halo uses two types of laser energy—ablative (which breaks skin) and non-ablative (targets deep below without harming skin's surface). Halo's unique energy mix results in potent cellular stimulation at every level, which means you are getting intense rejuvenating benefits.
Halo offers faster healing, but still has some downtime.
Halo's other claim to fame is that it is a fractional laser, which means it treats a perfectly balanced fraction of the skin. The untreated skin helps to speed healing so you'll experience less downtime than you would with other comparable skin resurfacing treatments. Depending on the intensity of your treatment, you may experience a few days of pinkness and peeling (mild setting), a week of redness and peeling (medium), or slightly longer with our most intense treatment. We can help you understand your options, including expected downtime, during your personal consultation.
Halo is healthy.
Halo produces gorgeous skin, so it's easy to forget that it's actually a healthy treatment that can reduce years of sun damage and stimulate healthy, new collagen growth. So if you're having a hard time justifying this treatment, remind yourself that you are enhancing your skin's health, not just your looks!
Ready for the Halo glow this spring? Schedule your consultation by calling 757.663.5461 or clicking here today.