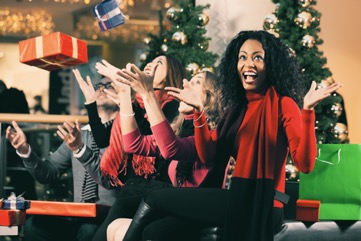 It's called the most wonderful time of the year, but the holidays have the habit of becoming a bit…well…stressful, which is why self-care this month is paramount. To help you look and feel your best for the impending whirlwind of merriment, schedule your favorite aesthetic treatments now. Here are our favorite party-preppers for imparting dramatic benefits with minimal to no downtime.
BBL™ photofacial
It's time to reverse the sun damage you incurred this summer with a non-invasive BBL photofacial. This no-downtime treatment erases common pigmentation irregularities, from freckles to age spots and pesky broken capillaries to reveal more even skin tone and radiance. Best of all, long-term photofacials are clinically proven to help your skin look years younger than its age by literally helping your skin to act "younger" at a molecular level.
Injectables
Tried-and-true, FDA-approved Botox® and Juvéderm® are the world's most popular non-surgical cosmetic treatments for good reason. They provide almost immediate gratification, smoothing away lines and wrinkles and replenishing volume without cumbersome downtime. Be sure to schedule your injectable session at least two weeks before an event to give your injectables time to fully settle and any side effects to subside.
Our leading menu of party-prepping treatments also includes chemical peels, Halo™ laser skin renewal, MicroLaserPeel®, micro-needling, and medical-grade skincare products. We can't wait to help you devise the perfect aesthetic plan to meet your unique needs. Call  757.663.5461 or schedule your personal consultation today.