There's no magic bullet for banishing belly fat. Well, actually there is a treatment that comes pretty close to being considered a magic bullet: CoolSculpting® non-invasive fat reduction!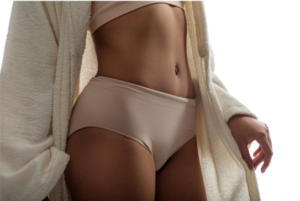 When FDA-cleared CoolSculpting hit the aesthetic market, it signified a major advancement because it gave people control over their contours in a way they never had before. Coolsculpting is the extra help people have always yearned for — to reduce stubborn fat deposits without surgery or drastic dieting measures. Thanks to CoolSculpting, people can get closer to their dream bodies simply by freezing fat away.
So, if you're within 20 to 30 pounds of your ideal weight and you have a belly bulge that just won't budge, it may be time to seek CoolSculpting in Hampton Roads at Chesapeake Vein Center and MedSpa. A CoolSculpting-certified practice and member of the CoolSculpting Club 1,000 for administering over 1,000 successful treatments, we have the experience and skill to get the job done and slim your stubborn belly fat for long-lasting results and boosted confidence.
Of course, your CoolSculpting results depend on you, too. In order to maintain your slimmer contours, you need to follow a healthy lifestyle, which is where your eating habits come into play. Nutritionists are discovering that the foods you eat can have a direct impact on belly fat. For a slimmer waist, the obvious foods we all know to avoid include sugary snacks, chips, white or refined bread products like donuts and pasta, and any processed or boxed foods.
Now, for the interesting news: according to recent research, certain foods may actually help to whittle your middle. As reported in Eating Well, the three foods to incorporate into your diet are whole grains, vinegar, and walnuts. Here's a closer look at how these foods may help.
Whole Grains
According to new research in the Journal of Nutrition, eating whole grains instead of refined grains may help to reduce total body fat and abdominal fat. It's possible that the fiber from whole grains may help you feel full with less food, causing you to eat less. Another possible factor worth noting is that whole grain fiber may help you feel fuller than fiber from other sources like fruit and veggies.
Vinegar
When obese adults added about 2 tablespoons of acetic acid (the active ingredient in vinegar) a day to their regular diets for 12 weeks, they gained 4 fewer pounds, about 5% less belly fat, and 3.5% less total body fat than adults who didn't consume any acetic acid, according to a Japanese study. Acetic acid may boost enzymes that oxidize fat, causing less fat to accumulate. Any type of vinegar will do, and you may benefit from adding even just a tablespoon to your daily diet.
Walnuts
In an 8-year Harvard study, researchers studied the eating habits of more than 50,000 women. Those who reported consuming nuts at least twice a week gained less weight than women who rarely ate nuts. Though high in fat and calories, nuts may help to keep you feeling full, possibly due to their winning nutrient combination of protein, fiber, and healthy fats. Eating Well recommends adding one ounce of nuts into a balanced diet a few times a week (which is about 14 walnut halves, 20 to 24 almonds, or 2 tablespoons of peanut butter).
We can't wait to help you slim your belly or other problem spots this fall! Schedule your CoolSculpting consultation by calling 757.819.7633 or request your personal consultation online today.