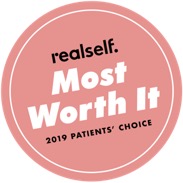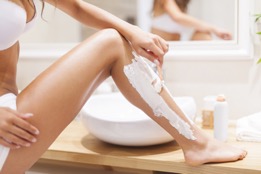 If you want smooth, hair-free skin for summer, there's still time to schedule your series of laser hair removal treatments! Laser hair removal was recently honored as a Most Worth It Treatment 2019 by RealSelf, a trusted quality purveyor of the aesthetic industry which bases ratings on real patients' reviews.
To achieve your best results and get the biggest bang for your buck, here are some expert tips for laser hair removal in Hampton Roads.
1. Switch to shaving your treatment areas instead of waxing. Laser hair removal needs the roots of your hair, but it also needs active hair roots. Shaving is the best way to keep your hair follicles active, increasing your odds for successful treatments.
2. Avoid self-tanners, tanning beds, and sun exposure for at least a month before and after your treatments. We can't emphasize this point enough. Any pigment in your skin, even fake color, can interfere with the laser's functioning, hindering your results and increasing your risk of side effects.
3. Avoid perfumes, lotions, underarm deodorant or antiperspirants during your treatment. These substances can interfere with the laser and cause complications.
4. Schedule a series of laser hair removal treatments.
Buying a series of treatments will help save you money, but it will also ensure you receive optimal benefits by targeting and disabling as many active hair follicles as possible. Your hair roots are never consistently active, so a series of treatments spaced over several months will help you catch all those unwanted hair follicles!
Schedule your laser hair removal series today by calling 757.663.5461 or requesting your consultation online today!