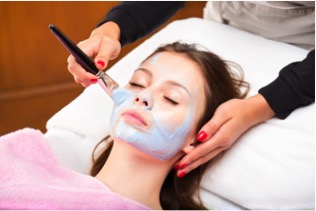 As winter makes way for the first buds of spring, it's the perfect time to embrace a fresh start for your skin. If you're looking for a treatment that offers mega benefits with minimal downtime, we recommend one of our favorite combination treatments—microneedling and chemical peels.
Chemical peels and microneedling are effective on their own, but work brilliantly when combined for more intense penetration and stimulation of your skin cells. Microneedling gently creates thousands of micro-channels in your skin, triggering new skin and elastin growth. Healthy, new skin fills in those microchannels, revealing vibrant and refreshed skin with a multitude of improvements, including diminished acne scars, pigmentation irregularities, roughness, pore size, and more for brighter, healthier-looking skin. Chemical peels also penetrate the skin, but utilize fruit acids and other exfoliators to remove the outermost layers of dead, dull skin to reveal refreshed, healthier-looking skin.
Adding a chemical peel to microneedling is a potent skin-renewing combination that enhances penetration and intensifies your results. Best of all, these two treatments are suitable for most skin types. Depending on your needs and the intensity of your peel, downtime varies from a day of pinkness to a few days of redness and slight peeling. We'll help you devise your optimal treatment plan during your consultation.
Hit the refresh button on your skin this spring with a revitalizing combination treatment! To learn more, call 757.663.5461 or click here to schedule a free consultation today.