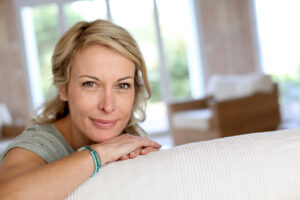 Recent studies from Yale University and Washington University found that UV rays continue to damage the skin up to three hours after sun exposure. Proper sun protection includes applying and reapplying sunscreen as well as staying in the shade when possible. Without proper sun protection, visible sun damage on the skin increases, causing wrinkles, sunspots and discoloration. Photofacials at Chesapeake Vein Center and MedSpa can help reduce the visible effects of sun damage.
Chesapeake Photofacials treat hyperpigmentation, redness, brown spots, age spots, rosacea, sunspots and fine lines on the chest, neck, hands and face. Photofacials are noninvasive treatments that give the skin a younger appearance while reversing parts of the aging process.
Improvements from Photofacials at Chesapeake Vein Center and MedSpa can be seen after just one treatment, but the best results are seen after three to five sessions. Photofacials require no downtime, so clients can return to daily activities immediately following treatments.
Improve the appearance of sun damage with Chesapeake Photofacials while protecting your skin with sunscreen and shade.
Call 757-663-5461 to schedule a consultation or appointment for Photofacial treatments at Chesapeake Vein Center and MedSpa.