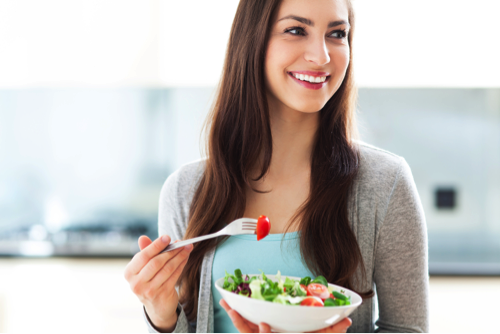 Patients across the country are constantly seeking out new and improved ways to keep their bodies looking their best. Non-invasive CoolSculpting® treatments in Chesapeake can give patients the boost they need to eliminate stubborn fat without surgery or downtime, but in order to retain these desired results, patients have to live a healthy lifestyle following treatment.
Maintaining a healthy and nutritious eating plan can do wonders for the body, providing it with the vitamins and nutrients it needs to remain its best. The best diets are high in fruits and vegetables, and focus on eating the right amounts of proteins and healthy fats. This balance ensures the body is getting what it needs without overindulging in sweets or empty carbs that hamper a patient's health.
After treatment in Chesapeake, Dr. Surya Challa and Dawn Adkins utilize their years of experience in medical weight loss to provide patients with personalized post-operation support to help maximize their results. Patients receive diet and exercise suggestions that have been developed by combining numerous best practices in surgical weight loss, nutrition, exercise, and metabolism into one support program. This unique program, which was created by Dr. Challa, continually helps patients ensure that the results from their CoolSculpting treatment are the best they can be.
Learn more about CoolSculpting at Chesapeake Vein Center and MedSpa today! Call 757-663-5461 to schedule your consultation.