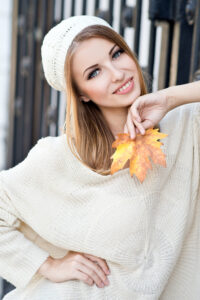 BBL Photofacial treatments are a popular treatment to correct signs of aging and other skin conditions. BBL Photofacials don't just improve signs of aging! According to a study at Stanford University, BBL treatments can actually cause changes in the skin's structure that lead to a more youthful, vibrant appearance.
The Forever Young BBL™ study demonstrated that BBL Photofacials like the ones at Chesapeake Vein Center and MedSpa are able to provide a genetic change within the skin. By causing a molecular change through the use of revolutionary light wavelength BBL treatments, clients will not only see a difference in appearance but will also enjoy healthier, more pliable skin that looks smooth and tight as they age!
BBL Photofacial treatments at Chesapeake Vein Center and MedSpa are safe and effective treatments for fighting sun damage and improving signs of aging. BBL Photofacials in Virginia can reduce the appearance of freckles, fine lines, brown spots, and rosacea for a brighter appearance on the face, hands, neck, or chest, and require little to no downtime. See your results in just a few weeks, and maximize your results with a series of treatments!
Take care of your skin and unlock a more youthful appearance with BBL Photofacials from Chesapeake Vein Center and MedSpa today! Call us at 757-663-5461 to schedule your consultation.