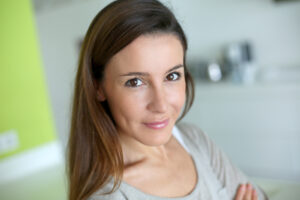 At Chesapeake Vein Center and MedSpa we'd like to see your fine lines and wrinkles become a thing of the past! Safe and effective Juvéderm® is one of the most popular dermal fillers on the market and has been FDA-approved to provide patients with a smooth, radiant look for up to a year's time! Dr. Surya Challa has extensive experience working with injectable fillers and is passionate about providing his patients with breathtaking, age-defying results!
Chesapeake Juvéderm is composed of hyaluronic acid, a naturally occurring substance responsible for the youthful elasticity of your skin. Once injected, Juvéderm will immediately begin to restore volume and smooth fine lines in your face so you can look and feel confident!
Juvéderm is a fantastic option for the treatment of wrinkles on either side of the nose or mouth and smile lines, and that's not all. It can also work to temporarily enhance your lips for a strikingly beautiful plump!
Call 757-663-5461 to schedule your consultation at Chesapeake Vein Center and MedSpa in Chesapeake, Virginia today and find out what Juvéderm can do for you!