If you're in the market for a radiant, age-defying complexion, you're in luck because our medspa recently added Environ® Skin Care products to our menu! We are so excited because Environ is a highly acclaimed medical-grade skin care line formulated to help you achieve beautiful skin. Here's the scoop on Environ, and how it can help you achieve your best skin this summer and all year long.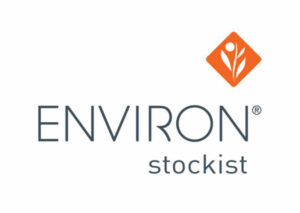 Environ was founded by Dr. Des Fernandes, a dermatologist who was inspired to help burn victims heal. In a nutshell, Environ skin care products are formulated to help replenish optimal levels of vitamin A in the skin. The most widely studied and proven skin care ingredient in the world, vitamin A, helps trigger the growth of new collagen and elastin, the building blocks for strong, supple skin.
Environ products do a whole lot more than that! In addition to vitamin A, Environ's formulations are packed with other proven ingredients, from botanicals to peptides, to help correct specific skin concerns, from acne and redness to wrinkles and dryness. No matter your age or skin type, Environ has a skin care regimen for you.
It's also worth noting that clinical skin care is intended to enhance the benefits of your professional skin rejuvenation treatments with us. When used in conjunction with professional treatments like Halo™ and/or a BBL™ photofacial, for example, clinical skin care formulations can help you achieve the highest level of benefits possible. Medical-grade formulations can also help you maintain your benefits over the long term.
Our selection of Environ skin care currently includes:
● Low Foam Cleansing Gel
● Botanical Infused Moisturizing Toner
● Antioxidant & Peptide Eye Gel
● Vita-Antioxidant AVST1
● Vita-Antioxidant AVST2
● Hydra-Intense Cleansing Lotion
● Vita-Peptide Eye Gel
● Vita-Peptide C-Quence Serum 1
● Vita-Peptide C-Quence Serum 2
● Antioxidant Defence Créme
● Vitamin A, C & E Body Oil
● RAD Sunscreen SPF 30
● Vita-Complex Super Moisturizer
Don't worry if this list is overwhelming. We can help you understand what each formulation does during your personal consultation. We have been thoroughly trained to understand the nuances of Environ products and will help you determine which are ideal for you based on your unique skin care concerns and goals.
Are you ready to get glowing this summer? To learn more about Environ skin care or purchase products, please call us at 757.819.7633 or request a consultation online today.