There are plenty of medspas out there, and we know you have choices, so we wanted to give our two cents on why we believe Chesapeake Vein Center & MedSpa is the best medspa in Hampton Roads!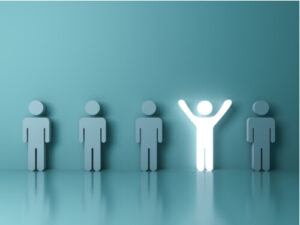 We're aren't just "overseen" by a doctor.
Many medspas have a "medical director" who rarely, if ever, visits the practice. Here at Chesapeake Vein Center and MedSpa, our medical director is board-certified vein specialist and surgeon Dr. Surya Challa, who works alongside us each and every day treating and helping patients.
We love what we do!
When you love what you do, it shows in everything you do, and we believe it makes you a happier person in general. When you visit us for an injectable treatment, for example, or a Halo™ laser skin resurfacing session, we hope you feel that joy and happiness! You deserve to love the way you look, and we strive to make you feel as comfortable and cared for as possible while you are undergoing your aesthetic services.
Mixing medspa and vein services has its advantages!
Many vein concerns — spider veins, telangiectasia, port wine stains, redness or rosacea — can be considered cosmetic concerns because they don't necessarily cause physical discomfort or more serious complications. We often simply don't like the way they look. Unfortunately, this is why so many vein concerns are ignored for so long, even when they do need professional attention! Here at Chesapeake Vein Center and MedSpa, our staff is well-versed on vein health and can help you resolve your vein concerns with a wide range of treatments. Whether you wish to erase dark spots and redness with a non-invasive BBL™ photofacial or need help healing painful varicose veins in your legs with a specialized vein treatment with Dr. Challa, we have the expertise and technology to help you find relief with surprising ease.
By the way, we are offering some amazing specials this month! Enjoy 10% off sclerotherapy to banish bothersome veins for good! Or, you can get glowing and enjoy $300 off a combination treatment with BBL and SkinMedica's Illuminize® Peel!
We can't wait to help you look and feel amazing this season. Please call 757-819-7633 or request a consultation online today!