We know we've said it before, but we can't say it enough! Not all CoolSculpting® treatments are created equal! The skill and equipment of your provider can make all the difference when it comes to achieving the results you deserve. Our commitment to providing you with the highest level of results is why we offer two CoolSculpting advancements here at Chesapeake Vein Center & MedSpa: CoolAdvantage™ Plus and CoolAdvantage Petite™.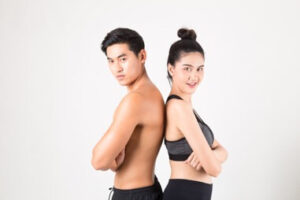 CoolAdvantage Plus technology is the largest CoolSculpting applicator, designed to tackle more substantial areas of unwanted fat like the lower belly or love handles with comfort and ease. We love this applicator because it allows us to effectively "debulk" larger areas of unwanted fat without adding cumbersome minutes to your treatment time. With CoolAdvantage Plus, this treatment is 45 minutes!
CoolAdvantage Petite is identical to CoolAdvantage Plus, but is designed to reduce smaller areas of fat, which can be tricky to reach, including the upper arms, inner thighs, flanks, and smaller fat rolls on the abdomen. But because it is for petite areas, it takes less time and is only 35 minutes!
During your CoolSculpting consultation, we'll closely assess your target areas to determine which applicators will work best for your goals. Keep in mind that we may need to administer a combination of applicators or more than one treatment to achieve your best results.
To learn more about how Coolsculpting can help you achieve your dream body, call 757.819.7633 or request a consultation online today.