Have you heard of Environ® Skin Care? It's a medical-grade, results-driven skin care line developed by an acclaimed dermatologist, Dr. Des Fernandes. We are thrilled to be an official provider for this incredible skin care line!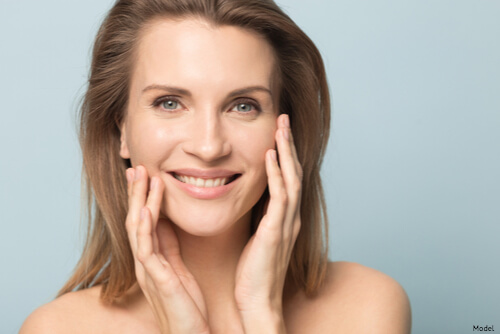 Not all skin care products are created equal. Environ is designed to provide dramatic results while maintaining your skin's integrity. The entire line is centered around vitamin A, which is the most researched and proven skin care ingredient on the planet. Vitamin A helps stimulate new collagen production within your skin, keeping it strong and resilient. Environ skin care products are designed to replenish optimal levels of vitamin A within your skin, keeping it vibrant and youthful for the long term.
Here are some of the key benefits of Environ skin care:
● Environ's patented Step Up™ system is gentle yet potent.
Inferior vitamin A formulations (retinoids or retinols) are known for making your skin red, dry and irritated. To avoid these side effects, Environ has designed a Step Up system to help your skin gradually adjust to the ingredients. Level 1 products introduce your skin to the active ingredient; level 2 ups the dose; level 3 even more so, until your skin adjusts and is able to tolerate the highest level of ingredients without irritation.
● Environ's ingredients are proven and pure.
Years of research go into every Environ product to ensure you are receiving the most potent and effective products on the market.
● The results will amaze you!
Medical-grade skin care is wonderful on its own, as are professional skin care treatments like Halo™ laser skin resurfacing and BBL™ photofacials. But if you combine medical-grade skin care and treatments, you are in for a real treat! Environ skin care, combined with our professional skin treatments, will help you achieve a synergistic boost of benefits, including smoother, more radiant and younger-looking skin. Adding Environ to your at-home skin care regimen is an easy way to enhance and maintain your complexion benefits for the long term.
Best of all, we are offering 10% off your first purchase of Environ skin care products, so it's a great time to start your medical-grade skin care regimen. To learn more or discover the products that are perfect for your skin care goals, please call 757.819.7633 or request a consultation online today.