We occasionally hear from patients who received a CoolSculpting® treatment from a different practice, who report that their treatment didn't work for them. This is upsetting for obvious reasons! For starters, CoolSculpting is an investment in your time and money. No one wants to spend their hard-earned money and time on a treatment that does nothing!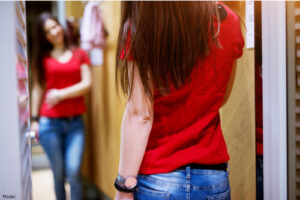 But as a CoolSculpting-certified practice, we can assure you that CoolSculpting works! The problem isn't in the technology, it's with the provider who administered your treatment. They simply didn't know what they were doing.
Here are a few tips to ensure you get the very best results with your CoolSculpting sessions:
Invest in a series of treatments.
The most common mistake we see patients making is expecting one CoolSculpting treatment to produce their desired goal. CoolSculpting is designed to destroy up to 25% of targeted fat cells per treatment, which means it typically takes a series of treatments to achieve the dramatic results you want. Sadly, a lot of providers don't inform their patients that a series of treatments is the best approach for most people. They take your money and then let you wait three months to see only minor improvements. That's not fair and not right.
Be honest with yourself.
Are your expectations realistic? CoolSculpting isn't a weight loss treatment, but it is a fabulous treatment for trimming away stubborn fat deposits like muffin tops and double chins. So even though you won't lose weight, CoolSculpting can change your body contours. For example, CoolSculpting can help you reduce fat bulges around your midsection so you can go down a few jean sizes.
Stay healthy and active.
All the CoolSculpting treatments in the world are no match for a poor diet and sedentary lifestyle. Staying healthy will help you maintain your results for the long term and help you love the way you look, which is what we pride ourselves on doing here at Chesapeake Vein Center and MedSpa!
By the way, we're offering a FREE SkinMedica® Peel with any CoolSculpting purchase this month! To learn more about CoolSculpting in Virginia Beach and Norfolk County, please call 757-819-7633 or request a consultation online today!