Have you been noticing more and more of those fine lines recently, or perhaps thinning lips or lost facial volume, that you worry are making you look older than you feel? First, we want you to know that aging is a privilege, and you are perfect just the way you are! With that in mind, it's also true that everyone deserves to love how they look and feel confident about the skin they're in. If smoothing away fine lines and wrinkles or plumping your pout will help you reach your aesthetic goals, we're honored to help you get there with the highest quality dermal fillers and tried-and-true Botox®!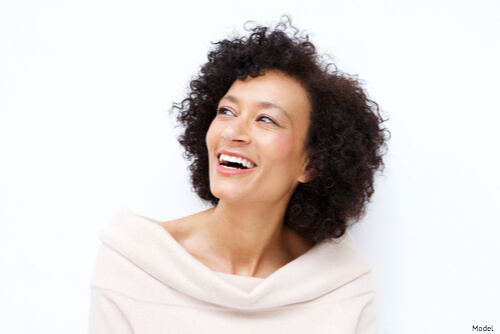 This month is the ideal time to give these proven age-defying solutions a try, while we're offering:
● Perfect Your Pout: $100 off 1 mL or $50 off 0.5 mL of Juvéderm® dermal filler
● Wrinkle-Free Summer: 10% off Botox when you purchase 30 units or more
You may be wondering how easy it really is to rediscover youthful radiance with expertly administered injectables. Here's how easy it is!
Step 1: Call us at 757.819.7633 or request a consultation online.
Your personal consultation with our experienced staff is the perfect time to ask us all your questions, address any concerns you may have and learn all about the different benefits and results possible with Juvéderm and Botox. We will also use this opportunity to evaluate your skin and discuss your aesthetic goals, so we can recommend the perfect injectable and treatment regimen for your unique needs!
Step 2: Come in for your scheduled treatment.
Dermal filler treatments can take 30-45 minutes depending on the size, location and number of areas being treated. (If you desire numbing beforehand, it takes an additional hour.) Botox treatments can take up to 45 minutes. Treatments are well-tolerated and may only involve a mild pinching sensation during the actual injection, but a numbing cream can be applied beforehand to enhance your comfort. Downtime with injectables is minimal and may include some minor bruising or swelling, as is common with any injection, but any such side effects typically subside on their own.
Step 3: Come back as needed to maintain your results.
Botox results generally last three to four months, while dermal filler results can last up to one year. When you see wrinkles reappearing in your treated areas, you'll know it's time to schedule a refresher appointment! If your skin needs or goals change over time, our skilled injectors can work closely with you to reevaluate your skin and adjust your treatment regimen accordingly, to guarantee that you keep loving your look for years to come.
It really is THAT easy, so if you're ready to smooth out your lines and wrinkles or plump your pout with ease, reach out to us today at 757.819.7633 or request a consultation online. We can't wait to help you love your renewed, revitalized look!