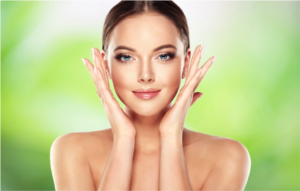 We weren't surprised when laser treatments recently made the list for "Biggest Beauty Ideas of 2017" in Glamour magazine. We know first-hand (and so do our savvy clients!) just how effective laser treatments can be at boosting your skin's radiance and reversing signs of aging. At Chesapeake Vein Center and MedSpa, one of our favorite laser skin rejuvenation treatments is the photofacial because it can improve your skin's overall appearance without any downtime.
We perform the Forever Young BBL™ Photofacial in Chesapeake, VA because it's backed by clinical research to actually reverse many signs of aging. We like to think of photofacials as an easy addition to your beauty regimen, much like the way you maintain your hairstyle with periodic trims. With regular photofacials in Chesapeake, VA, you can keep your skin in peak condition. In addition to improving common pigmentation concerns such as redness, rosacea, freckles, brown spots, and age spots, photofacials can actually diminish fine lines and wrinkles and even improve your skin's elasticity with repeated treatments.
Best of all, photofacials at Chesapeake Vein Center and MedSpa are completely non-invasive and require minimal downtime, if any, which makes them an easy addition to your busy schedule.
Turn back the clock on your skin for 2017 and start your photofacial skin care regimen! Call us today to schedule your first BBL session at  757.663.5461
.