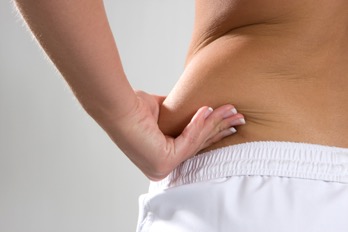 We know it's only October, but now is the time to schedule your CoolSculpting® treatment if you'd like to enjoy trimmer contours for the holidays. CoolSculpting is an amazing non-invasive fat reduction treatment, but it takes time to reveal your best results, which means advance planning is key.
Here's a look at why Chesapeake Vein Center and Medspa is the place to be for all your CoolSculpting needs:
1. Experience
This year, Chesapeake Vein Center and Medspa received CoolSculpting's Club 1,000 Award for performing over 1,000 successful CoolSculpting treatments. This means we have the experience to achieve the results you crave.
2. Efficiency
Our advanced technology allows us to trim your fat in half the time of regular treatments. We can also trim your upper arms with ease, using our CoolAdvantage Petite™ applicator.
3. Safety
Our medical director, board-certified vein surgeon Dr. Surya Challa, is on site daily to ensure that every medical spa treatment adheres to the highest standards of safety and efficacy. Our fully trained and licensed staff offers years of expertise to perform superb CoolSculpting treatments and attain your optimal results.
To learn more about CoolSculpting or schedule your personal consultation, call 757.663.5461 or request a free consultation today.