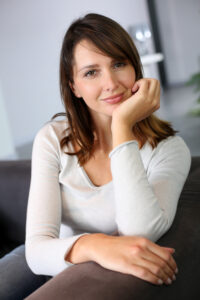 Everyone is always looking for new treatments to resist signs of aging on the face. While fine lines, wrinkles, and pigmentation concerns like freckles and age spots can definitely add a few years to your appearance, your face shouldn't be the only area you treat to prolong your youthful glow. BBL photofacial treatments work wonders for facial rejuvenation, but Dr. Surya Challa and the staff at Chesapeake Vein Center and MedSpa has expanded the treatment area to improve the appearance of the hands as well.
With hand treatments in Virginia, patients can feel confident that their skin looks youthful and bright. Over time, the skin on the hands can become damaged by the constant exposure to the sun. Brown spots, age spots, and fine lines can make the hands appear frail and unhealthy. Coupled with a natural loss in volume that occurs over time, these changes can make patients self-conscious about their appearance.
BBL treatments at Chesapeake Vein Center and MedSpa can lighten hyperpigmentation on the hands for a more even skin tone without the appearance of age spots and freckles. BBL treatments require no downtime and are entirely non-invasive, so you won't have to take any time away from work to recover. Results can be seen shortly after treatment, but get even better with a series of treatments.
Expand your anti-aging treatment regimen with BBL photofacial treatments for the hands at Chesapeake Vein Center and MedSpa. With treatments on the hands, you can see dramatic results that make you look as young and bright as you feel!
For more information on BBL Treatments in Virginia, call 757-663-5461 to schedule your consultation at Chesapeake Vein Center and MedSpa today!